Ray Castille – Mold and Mildew – Hunters Edge powder is fantastic to remove human odor.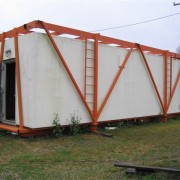 Thanks so much for all your help and guidance. I would like people to know how awesome your products work.
 First off, the Hunters Edge powder is fantastic for keeping human odor at an absolute minimum or completely removing  it. I put it in a nylon sock and tie a knot in it. I keep it in my pocket for repeated use. I pop the sock of  powder all over my hair, total body, inside my boots to kill foot odor, and repeat its use as the day goes by,  especially if I am walking a ways and begin to perspire. At that point I take the sock and pop it inside my silk shirt under my armpits and body then continue to bow hunt confidently. We are not always able to return to camp for a shower.
Another story to share.
I bought an old offshore bunker house, it has 6 bunk beds on each end and two commodes, double vanity, and two showers, to convert into a deer camp. It had been sitting up in the sun doing nothing but growing black mold and whatever else. It really had an awful odor. Not what you'd want for a scent-free bow hunting camp. After cleaning it completely with your B.O.S.S., spraying it with the Germ Doc, and hanging the Odor Crushing Packs in your specially designed velcro bags, it is completely scent free and no more black mold. I really like the fact that I can take the bags of rocks and put them in my hot attic to cleanse them, since the attic fans pull all odor and heat out of the attic, releasing all the trapped odors, and then reusing them.
I also like my truck scent free, therefore I keep a couple of Odor Crushing Packs inside, under the seat. Finally, I really like the blue liquid you recommend for killing mouth odor/germs. You guys have been providing these products for years. Where have we been!
Last and foremost, your love of genuinely helping people shines through loud and clear!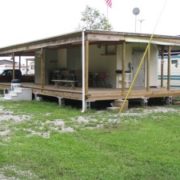 Feel free to use this as advertisement. You deserve it!
Sincerely,
Ray Castille
Eunice, La.